*Addmission Open for Clinical Research / *Batch Starting From 15 Feb 2022
PG Diploma in Mechanical Design
PG Diploma in Mechanical Designing
All Softwares in 1 Program : Training will be on tools and software and industrial projects.
Admission Procedure:
The admission process will be done as per Pacifix research procedure & one and one Personal Interview conducted by Pacifix Research
Duration of course : 6 Months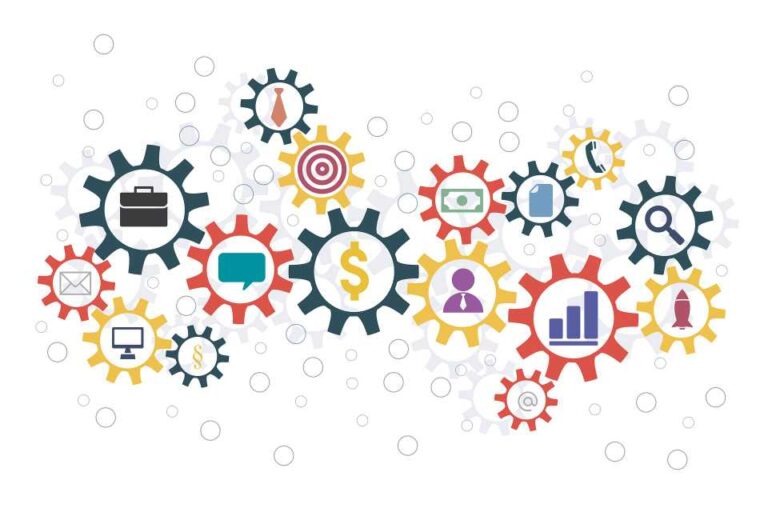 Required Skillset for Mechanical Engineering:
The right set of skills is vital to becoming a good mechanical engineer. You would need the following skillset to make it big in the field
Excellent technical skills/knowledge

Budgeting skills

Creativity

Ability to work under pressure

Commercial awareness

Interpersonal skills

Project management

Excellent communication skills
What is Mechanical Dsign?
Mechanical design engineering can be referred as to create design of mechanical devices and equipment. Mechanical design engineers work in a wide range of industry-based companies which manufacture goods, including the automotive, construction, railway, and electronics industries.
These design engineers are tasked with developing drawings which coordinate with industry guidelines and state building laws, as well as analyzing mechanical systems to ensure they are functioning properly, researching design proposals, manuals, and other valuable information to understand the feasible costs of construction on projects, and modifying products to ensure they comply with engineering designs and performance specifications. They must also maintain and provide technical information and reports to their direct supervisors when necessary.
Most employers require applicants to have at least a bachelor's degree in mechanical engineering,with Certification and some may also prefer those who have two or more years of experience in a relevant field. Aspiring mechanical design engineers should also have strong verbal and written communication skills, knowledge of computer hardware and software, and some sort of background in material selection and application and mechanical design. The ability to perform tasks independently with minimal supervision is also highly beneficial.
In Design and Development in Automotive and Mechanical Engineering (DDM) is focused on the design and development of complex engineering systems. In order to work in modern simultaneous engineering, graduates need specialized knowledge and the ability to work in interdisciplinary and international teams.
Mechanical engineers design everything from new batteries, athletic equipment to medical devices and from personal computers, air conditioners, automobile engines to electric power plants. These engineers also design machines that produce these innovations. The scope of mechanical engineering in India and abroad is huge for every aspect of our lives are touched by mechanical engineering in one way of the other. Spanning multiple industries, the career opportunities for students pursuing the programme is huge.
Mechanical engineering deals with the design, construction, and use of machines. The programme endows students with the basic understanding and knowledge of how heavy tools and machinery work. A student pursuing a mechanical engineering programme will acquire knowledge about designing of automobiles, electric motors, aircraft and other heavy vehicles.
Choose Classroom Training or Online training!
Classroom Training Features
Classroom Industrial corporate training as per company requirement by Industry experts.
Written Guarantee of 100% Placement in Reputed Organization.
Unlimited interview calls till final placement.
No burden of fees. Easy payment options.
Experience letter on completion of successful projects.
Global certification on completion of successful training.
Lifetime support for training and placement.
Online Training Features
Live Guidance from industrial expert
Easy accessibility on your device
Flexible time of sessions
24/7 student support system
Access for self preparation
HIgh quality Content and recorded audio visual
PPT study material
Regarding Mechanical Engineering.
Yes, every armed force in India has a separate unit for taking care of its various mechanical equipment and automobiles. There is a huge demand for skilled mechanical engineers in forces, so a person with a specialization in mechanical engineering can easily be absorbed in the armed forces.
Students pursuing mechanical engineering will be trained in manufacturing processes, manufacturing systems, systems engineering, IT, Networks and basic shop floor communications. The training will help the student to gain hands-on experience in many spheres of technology related to smart manufacturing.
Following are some of the top companies for candidates looking a career in mechanical engineering:
Escorts,Tecumseh,Hindustan Aeronautics Limited (HAL),BHEL, NTPC, NHPC,JCB / Hero Honda,Railways,Armed Forces,Software companies like TCS, Infosys, and L&T,Other small scale industries
As the world is at the forefront of Industry Revolution 4.0. IoT enabled technologies will give manufacturers the chance to have full visibility of operations and allow them to be responsive towards minute details related o manufacturing processes. For this, industries will require skilled employees leading to an increased number of jobs for a particular stream.
Mechanical engineers use different types of software to design and check the performance of the equipment. Following is the list of such software:
CATIA,Creo Elements,Auto Cad,ANSYS/Abaqus/Nastran and others..
The right set of skills is vital to becoming a good mechanical engineer. You would need the following skillset to make it big in the field,Excellent technical skills/knowledge Budgeting skills,Creativity Ability to work under pressure,Commercial awareness Interpersonal skills,Project management Excellent communication skills