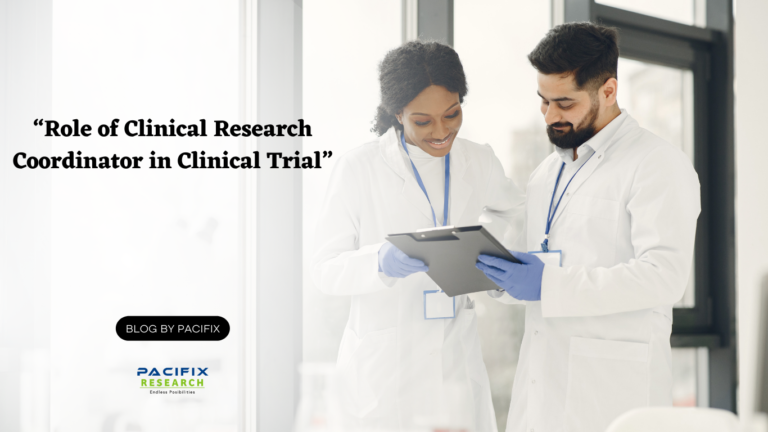 We are writing about what clinical research coordinators do in their day to day work life. We want to go through their practical day to day work life experience as a clinical research coordinator but before that you should know about clinical research and What is the role of Clinical Research Coordinator
What is Clinical Research?
Clinical research is the study of health and illness in people. It is the way we learn how to prevent, diagnose and treat illness. Clinical research describes many different elements of scientific investigation. Simply put, it involves human participants and helps translate basic research done in labs into new treatments and information to benefit patients. Clinical trials as well as research in epidemiology, physiology and pathophysiology, health services, education, outcomes and mental health can all fall under the clinical research and also Clinical research refers to all research carried out on humans, healthy or sick people. It focuses on improving knowledge of diseases, developing diagnostic methods and new treatments or medical devices to ensure better patient care. It is very framed and respects a precise study protocol and is only realized under certain conditions
What is the role of Clinical Research Coordinator?
The clinical research coordinator career path is involved in supervising all successful drug trials and medical research. A clinical research coordinator is required to gather patients for medicinal trials by recruiting them and verifying them to be sure they fit the guidelines for trials. Additionally, he/she is also responsible for ensuring that the materials and supplies to be used in the trials are to be kept safe before and after the trials. Along with this, a clinical research coordinator is also responsible for maintaining proper documentation recorded during the trial period and also the clinical research coordinator reports primarily to the Principal Investigator with associated responsibilities to the department head, division administrator or program administrator. A coordinator is required to make sure that trials being conducted meet all the guidelines and regulations including those regarding safety, government rules and regulations, and company or hospital ethics and also is required to keep a track of patients in terms of health and progress in order to report them to the company. As a coordinator, one is also responsible for finding funds for their research, either through private funds or grants. Not only coordinators are required to apply for the grant, but also figure out how much grant or funding they require. Cost analysis comes as an integral part of a coordinator's job. A coordinator is responsible for figuring out the budget that includes how much the research will cost, as well as payroll, travel, supplies, technology, pharmacy, and other costs that will affect the budget of the trial
What does a clinical research coordinator do in a day to day work life?
As you all know we will not talk about the theoretical part here we want to go through their practical day to day work life experience as a clinical research coordinator. Supposedly as a clinical research coordinator their day starts at 9.00 am and work is completely based on the phase of trial for example Initiation, recruitment, or closing of the trial. So we are writing this article for the recruitment phase trial, patient recruitment
The 1st work which they do is checking the emails. they might have received emails from CRO- CRA/CTA/Managers, sponsors, Principle Investigators or any other stakeholder and they check patient visits also if any. Considering the patient recruitment priority, he/she visits the hospital OPD to confirm the eligible patients where sub investigators prescreen the patients. They always prepare a plan for each patient visit as per the protocol requirement to avoid protocol deviations. If the patient is eligible, the PI process for ICF as per applicable guideline. As coordinator, their work is to coordinate all the patient processes. After completion of ICF consent, they connect the laboratory and other applicable departments e.g. X-ray, ECG, or any other department. During this process, they start documenting the ICF narrative. ICF narrative is a key element to document the entire process of ICF and screening. Once this coordination is complete, they schedule their work for eCRF data entry. As they are using the EDC system, hence they transcribe all the source data to eCRF. eCRF is an electronic case report form where they enter the subject data like screening visits for example laboratory values, vital signs, and trial indication details or, visit 1-N number of visit details, EOF (end of treatment). Apart from this they update screening and pre-screening logs, check if all the Case Report Forms, ICFs, and other questionnaires are complete and signed by PI. All the visits are completed by patients. Inform protocol deviation or protocol violation if any to PI and report to IEC, Maintain all trial related documents like Protocol Submission Report, ICFs, CRFs and protocols with updated versions, protocol approval letter and other essential documents in site master file. Review budget and update PI. Submission of continuing review application to IEC every 6 months. They also help PI for submitting Protocol submission forms and complete CTRI registration for new studies. Receive calls from patients, PIs, Co-Is and reply to their queries.Other activities include to attain meetings or trainings with PI. To check if stationary and copies of ICF, CRF and questionnaire are in stock. To courier documents to other sites. their day ends by 5.30 pm, most of the time days are hectic.
During this COVID-19 pandemic patients were not able to visit the hospital, patients called them and they answered their queries by discussing with PI. Also as a COVID-19 precautionary measure all the coordinators are assigned COVID-19 screening duties twice or thrice a month, with PPE kit worn. They measure the temperature of patients and their relatives or ask them Hospital's standard COVID-19 questions, mark their answers before they enter the hospital or navigate patients inside the hospital. They stay in continuous contact with CRAs also for site monitoring, site close out, qualification or initiation visits. In a nutshell, as a CRC, their work is screening process, ICF narrative, source documentation, eCRF data entry, Shipment management, communication with CRO and site file management. This is only an overview of their work as clinical research coordinator. Apart from this you should know What is the work environment of a Clinical Research Coordinator like and their Employment Shifts or Employment Nature and what is the WorkPlace and Presence in Geographical Area and also you should know about Weekly Hours of Work and Overtime Details or Time Pressure
The work environment or Employment Nature of a Clinical Research Coordinator:
A career as a clinical research coordinator requires working in treatment rooms in hospitals and medical centers during different diagnosis and trials, and they also work in research laboratories. Individuals who opt for a career as a clinical research coordinator are expected to be up to date with the patient's medical history and current health status. Before beginning the diagnosis and trial, the clinical research coordinator and the team determines which treatment equipment and techniques are to be used. This section contains in-depth details about the work environment of the clinical research coordinator. An individual in a clinical research coordinator career path involves employment on a permanent basis. Hence, the nature of his/her work is permanent. Medical centers or third-party medical companies employ clinical research coordinators for permanent posts.
Employment Shifts and Presence in Geographical Area:
Typically, clinical research coordinator jobs require working overtime 60-hour per week, and also might be required to be present on call on some nights, weekends, and holidays. Depending on the treatment, call responsibilities can get rigorous. In certain facilities that perform a large number of trials, a clinical research coordinator may work in shifts to ensure that a trained staff is available 24 hours a day.
Tier-1 cities such as New Delhi, Gurugram, Chennai, Kolkata, Hyderabad, Bengaluru, Pune are hubs for world class healthcare treatments making it a big hub for opportunities for healthcare workers working in several sectors. Clinical research coordinators in Chennai, Tamil Nadu earn an average of 10.6 percent more than the national average. The clinical research coordinators also find higher than average salaries in Bangalore, Karnataka (4.4 per cent more). The lowest salaries can be found in Mumbai, Maharashtra (11.5 percent less).
Weekly Hours of Work and Overtime Details or Time Pressure:
Usually, a clinical research coordinator is scheduled to work eight hours per day starting from 9 AM to 8 PM. However, depending on the requirements and the diagnosis and trial schedules, the clinical research coordinator might be required to work under certain shifts. Quite often, a clinical research coordinator is required to work overtime. Clinical research coordinators are required to work under various circumstances that involve long hours and weekends too. In a career as clinical research coordinator, individuals might also be required to report to medical emergencies. Hence working overtime is quite common in their profession. A clinical research coordinator is mainly required to work in treatment rooms in hospitals and medical centers during general diagnosis and trials, along with this, they also work in research laboratories. The clinical research coordinator jobs for clinical research coordinators vary greatly as they must answer the call of medical emergencies when needed. They might work overtime if the diagnosis and trial stretch to be too long.